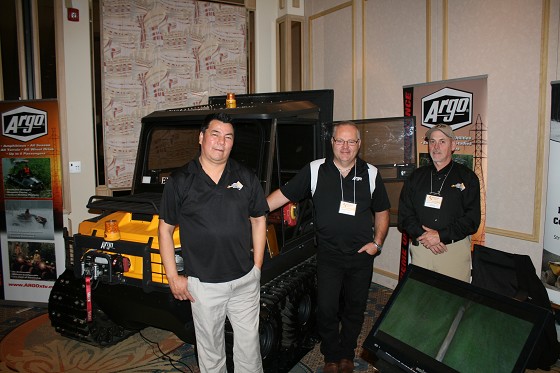 Picture from Thunder Bay Business Magazine.
Loch Lomond Equipment Sales is proud to announce their official dealer status for Ontario with Argo—The World's Most Versatile All Terrain Vehicles(ATVs).
This year Argo has released new and exciting products, like the Argo Outfitter and Argo Scout, as well as, upgraded much of its product line. Argo is an exciting company to watch as it dominates the all terrain market building vehicles that can go where other ATVs cannot go.
If you want to be assured of getting to and from your destination in the safest and most reliable way, count on an Argo. We sell commercial and personal vehicles to meet your needs. Mining companies and other organizations that have to comply with strict safety guidelines, especially like the seat-belts and roll-over protection on the commercial Argos.
Your are invited to visit our location on 1860 Loch Lomond Road, Thunder Bay, Ontario, to test drive an Argo through mud, over big obstacles and through deep water. Give us a call to prepare an Argo test drive for you.